Irial receives the Economic Development Award in Veneto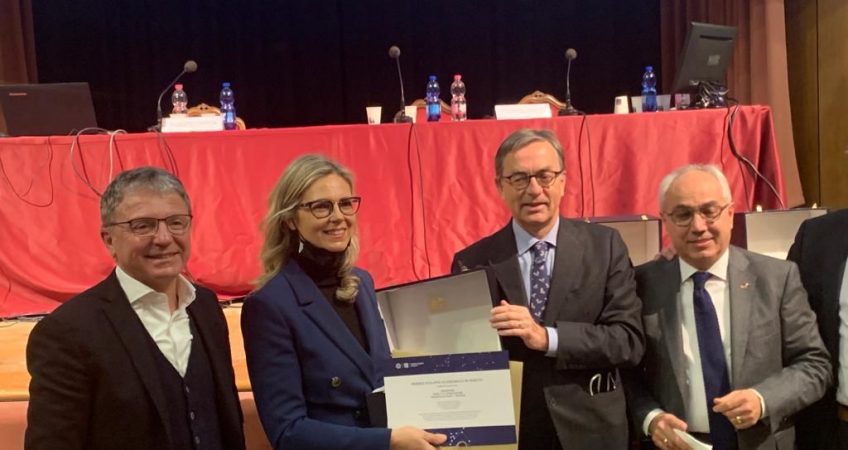 Irial received the Economic Development Award in Veneto, 2020-2021 edition, organized by Unioncamere del Veneto to reward and promote companies that have contributed significantly to the economic and social growth of the regional territory.
The award ceremony took place yesterday, February 9, 2022, at the Santa Margherita Auditorium of the Ca' Foscari University in Venice.
In the motivation for the award presented to Iris Tiberio, founder and CEO of Irial Srl, we read:
"For the considerable contribution to innovation in business in the Veneto area in its sector by considerably extending its international clientele, it offers products of authentic quality and innovation at the best cost by having a flexible structure, innovative and communicative, it constantly invests in research and technology for recycling."
The traditional meeting of Unioncamere del Veneto was also an opportunity to take stock of the path that is taking place in Veneto towards innovation and sustainable development.