The aluminium atelier

created inspired surfaces.
IRIAL surfaces
are the result of in-depth knowledge of the raw material and a thorough study of different solutions where they can be applied.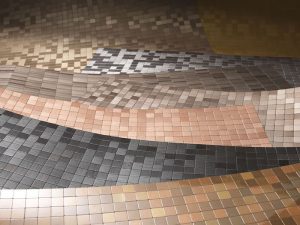 We develop every project like a tailor-made suit, starting from the Customer requirements and using the most advanced aluminium processing techniques.
This is why our products, from mosaics to tiles and bas relief panels, cover and enhance the features of any space, whether private or commercial.
IRIAL surfaces combine Italian artistic and artisanal tradition with modern solutions in the planning sector, from design to furnishings, in both the industrial and civil sectors.