Irial for launching Reverso Squadra
In 2006, for the occasion of the launching of Reverso Squadra, the Jaeger-LeCoultre leading brand, IRIAL created a special set for their boutiques around the world in an elegant, colourful style.
Three-dimensional effect
Special shades of five colours were used to create pieces with different depths, giving the mosaic a three-dimensional effect.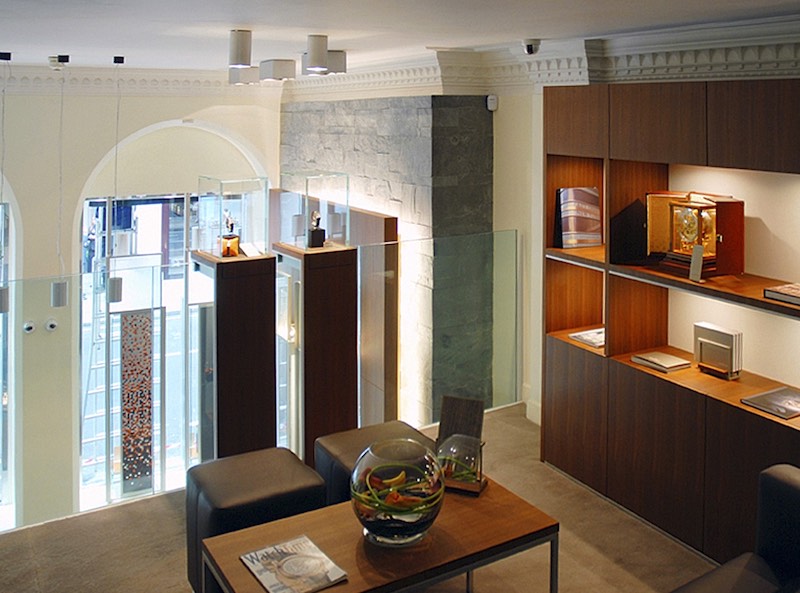 A modern style stage set
The aluminium panels were installed both inside and outside of the boutique display windows, becoming a "backstage" for the stage where the watches were presented.
Exalted style
The precious quality of the Reverso Squadra line watches, reminiscent of India in the 1930s, was exalted through the use of IRIAL panels, which reverberate light with coloured reflections.