Floors in chiaroscuro
An innovative solution for the display windows at flagship Prada boutiques around the world. The black and white checkerboard that characterizes Prada boutiques was renovated with a modern twist, using steel with special finishes and the patented IRIAL system, offering lightweight flexibility.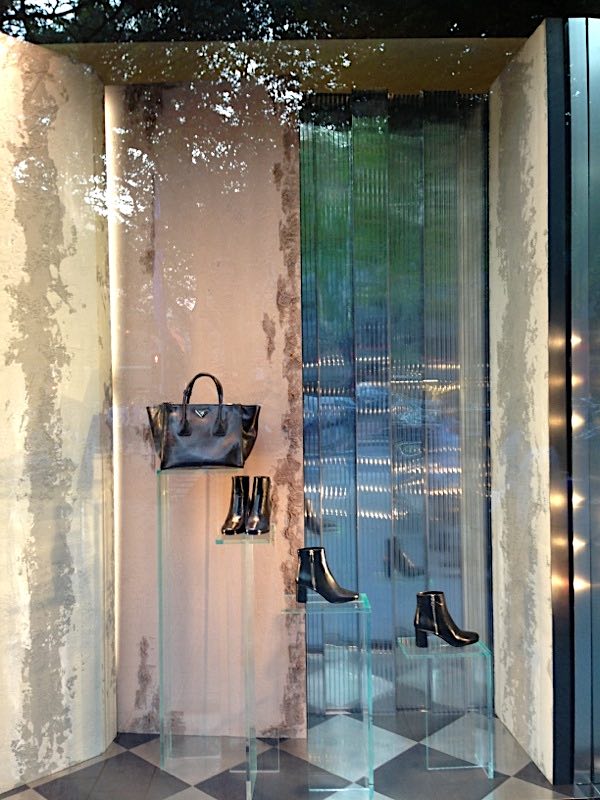 Refined finishes
With ad hoc design for each boutique based on their effective dimensions, cold-processed satin stainless steel finishes alternating with hot rolled steel were used to create a suggestive chiaroscuro effect.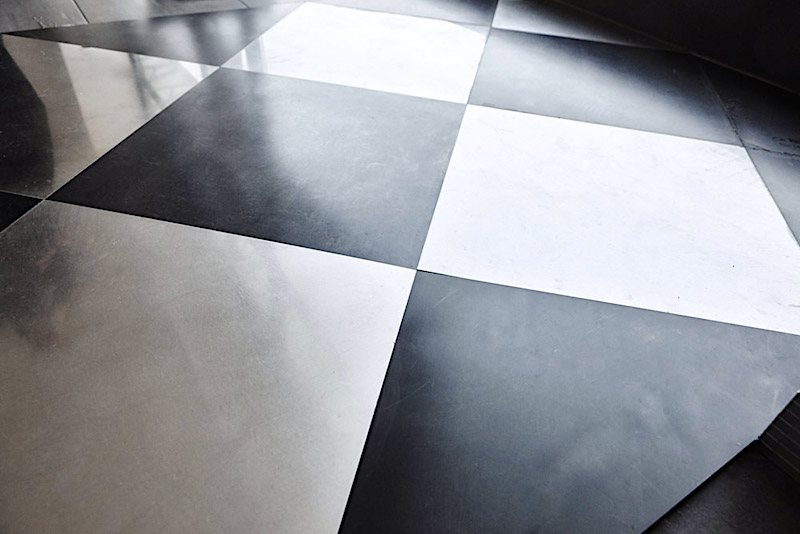 Light weight and flexibility
The problems linked to the weight of steel were resolved thanks to the patented IRIAL system, which allows gluing the metal onto a very light, flexible fabric.
Therefore, after they are folded it is possible to ship the pre-packaged flooring around the globe.