A complex project in Ginza
Interior decoration for a flagship Versace boutique in Tokyo in the Ginza district. There were three types of problems to manage: the first linked to the seismic risk in Japan, which required the internal structure to be created in steel. The second issue was the curve of the wall, while the third stemmed from the dimensions of the steps of the interior staircase, which were all different.
These three different challenges made this project especially interesting and problematic, but also made the satisfaction, once the job was concluded, very great!
A flexible mosaic
A mosaic system was created on a flexible fabric, formed according to the curve radius of the wall, adapted using modules for the dimensions of the steps, designed piece per piece.
IRIAL then managed coordination with local Tokyo technicians to install the surfaces.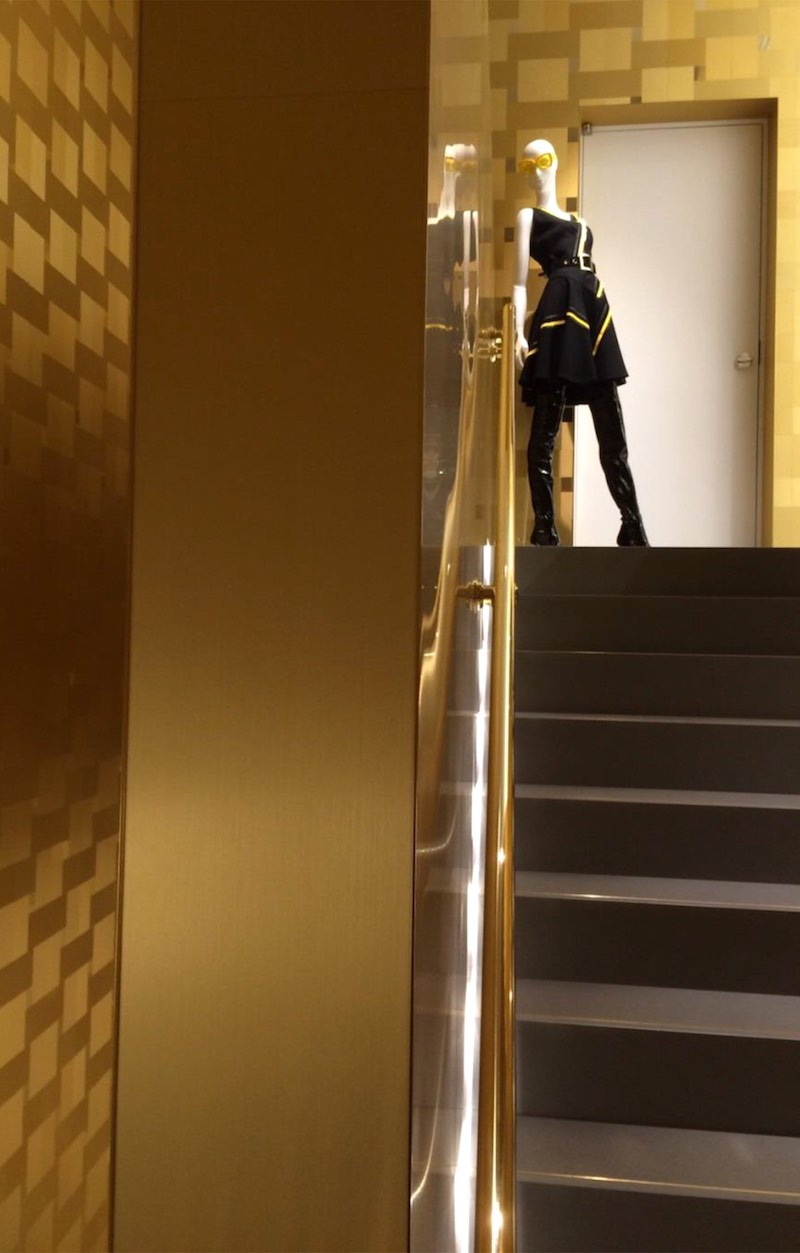 The most refined finishes
Every part of the approximately 200 m² of surface area was designed down to the finest detail.
The selected finish was a manual electro-coloured satin in gold tint alternating with a gold mirror finish.